What is Video Conferencing?
Video conferencing is where two or more participants come together on an online platform from different locations to meet and to discuss. When it comes to connecting to a video conferencing a proper device and features like network connection, video and audio are involved. With the ongoing pandemic, video conferencing platforms are thriving! They are used to conduct interviews, discussions on figures, business developments and funnily stand ups have now become "sit downs" with video conferencing.
This pandemic has for sure demolished business barriers in the global market. It has become a flat playground for all businesses across the globe in terms of working remotely and communicating from different parts of the world, opening new avenues in partnerships. Being able to instantly communicate and getting an immediate feedback has always b een the backbone of any organization to function successfully. In order to accomplish this, online video conferencing software has definitely contributed immensely for the remote work force.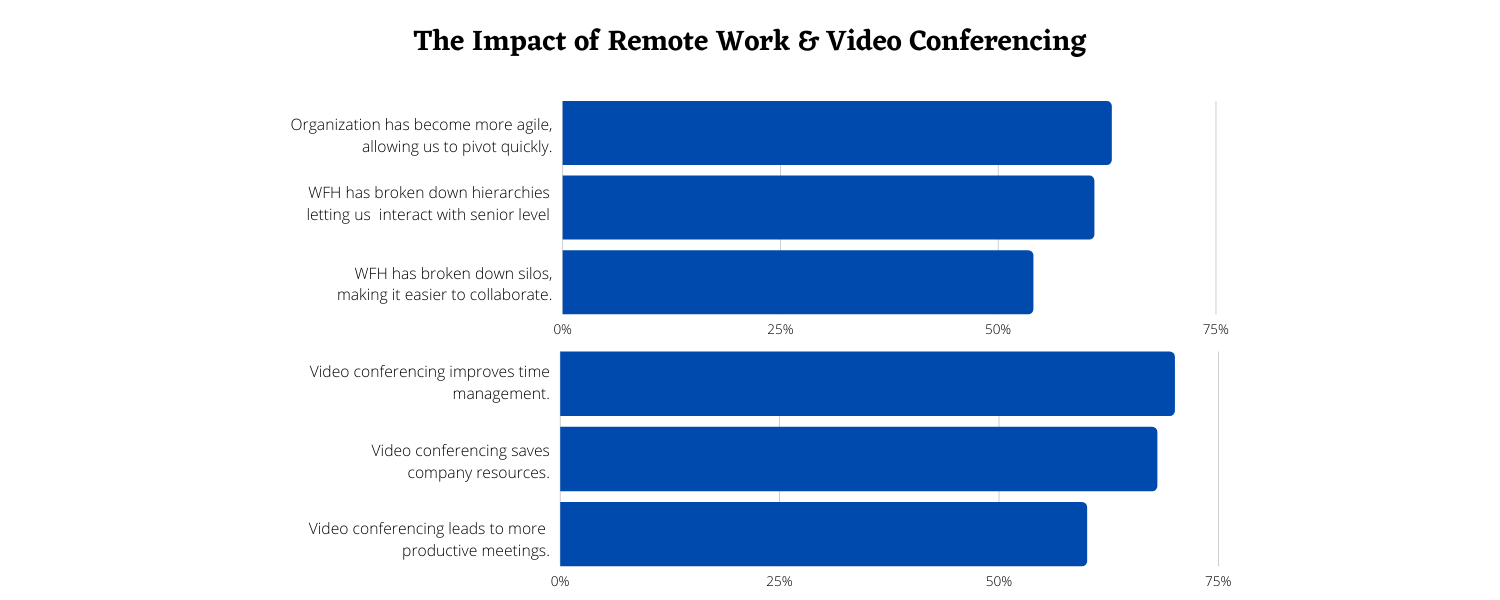 (Stats Resource - Forbes)
Apps or software that are used for video conferencing and who uses them?
Video conferencing has become a default setting in all companies for business communication. Literally everyone uses it but people mainly within the B2B, B2C, education and healthcare sectors use it religiously. Below diagram shows the apps or software used by adults in the United States of America during the Pandemic.

(Source : eMarketer & Business Insider (2020) )
Facetime, Facebook Messenger and Whatsapp lean more towards communication between two or more people on a personal level but on a professional level few of the best free online video conferencing platforms are :
Zoom
Skype
Meetrix Meet
Google Hangouts
Microsoft Team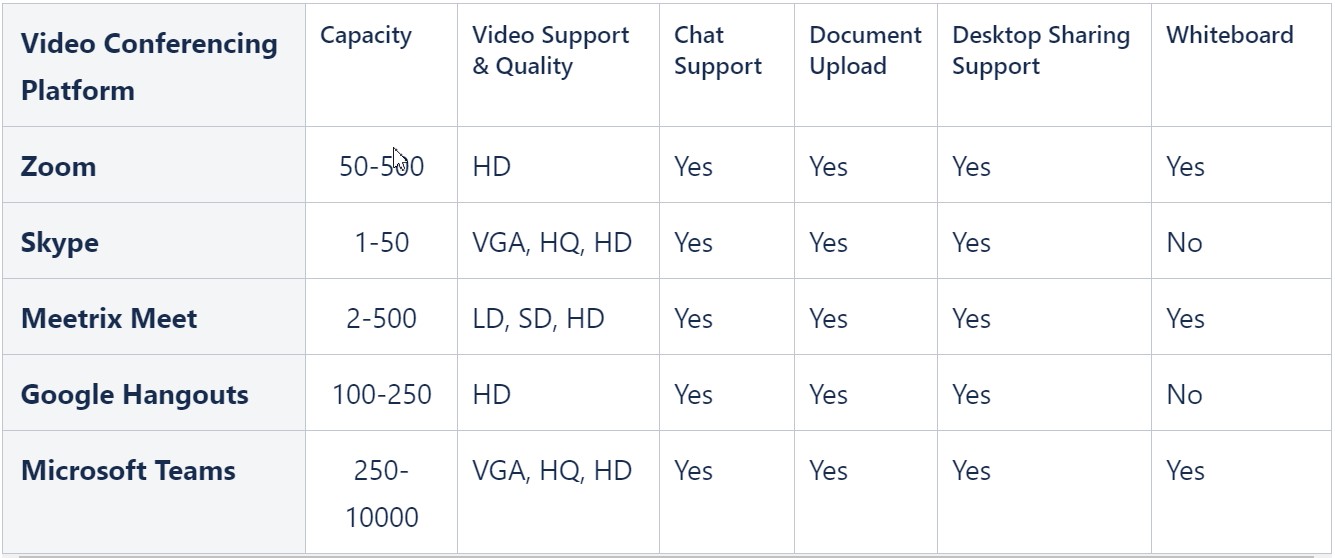 (Source - Wikipedia)
Let's know the techy side! How are video conferencing platforms built?
The core building block of a successful video conference application is WebRTC and deciding on the target platform is very important, that is, if you want your video conferencing application to run on mobile, tablet, laptop or desktop computers or all of the above. Deciding on this will help determine the tools and the budget needed.
With the help of best video conference technology you are left with two options web based and native. Building a web based application is easier since WebRTC APIs are already included in all major browsers. You also have the advantage of just building it with HTML, CSS and Javascript without any complications, if you choose to go for web based video conferencing application.
After choosing between Native or Web based, decide on the features, video preview, chat, file sharing, multi party conference and desktop sharing. With a well defined idea of the video conferencing platform that you want to build, go ahead and choose the strategy of using On premise (peer to peer approach) , On premise (Video Server Approach) or Using a Communication-Platform-as-A-Service (CPaaS) Provider.
In conclusion, as an alternative to zoom, we've got Meetrix Meet out there for you or the best solution for video conferencing application that would suit your organization's requirements is to build your own, that could shout out your company's brand. So talk to us! We will help you build your own video conferencing application! Reach out to us if interested at hello@meetrix.io or check out the services we provide at https://meetrix.io/services/commercial-support-for-jitsi