Terraform is a tool created by HashiCorp for building, changing, and versioning infrastructure safely and efficiently. Terraform generates an execution plan describing what it will do to reach the desired state, and then executes it to build the described infrastructure. As the configuration changes, Terraform is able to determine what was changed and create execution plans which can be applied accordingly.
The infrastructure Terraform can manage includes low-level components such as compute instances, storage, and networking, as well as high-level components such as DNS entries, SaaS features, etc.
When considered, it is a set of open-source projects that make it simple to create and deploy stable video conferencing systems. Jitsi Videobridge and Jitsi Meet are at the central point of the system, allowing you to hold online conferences, while other projects in the system enable features like audio, dial-in, recording, and simulcasting.
By setting up Jitsi meet in a cloud environment like Amazon Web Services (AWS) and deploying infrastructure in cloud configuration automation using terraform, we can meet Terraform jitsi auto scaling with the help of ansible which reduces the complexity from server configuration automation.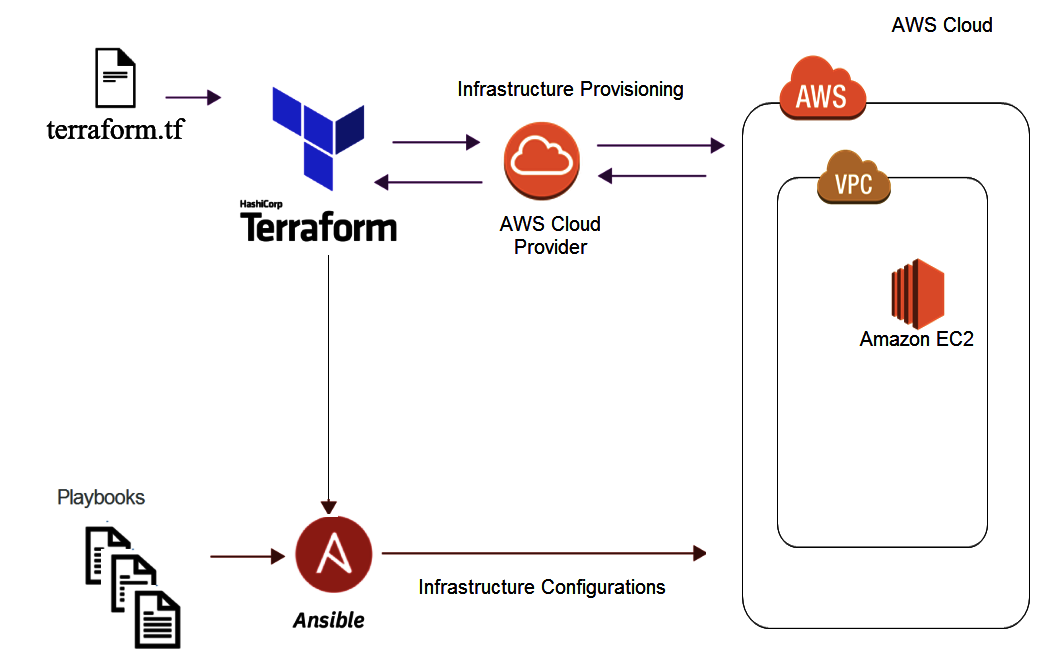 You can run Terraform from one or more control servers using an AWS access key to run Terraform scripts. It is very important to use a terraform script that makes your job easier and saves time coding as well as avoiding human errors when deploying jitsi set up in different regions to provide full automated cloud infrastructure.
Meetrix Terraform Scripts for Jitsi setup have been created by us just for this purpose. You can start using Terraform for your enterprise needs with Jitsi or other WebRTC suits with our support
Looking for commercial support ? please contact us via hello@meetrix.io or the contact us