Transforming Communication and Collaboration: A Case Study on the Synergy Between Workcast and Meetrix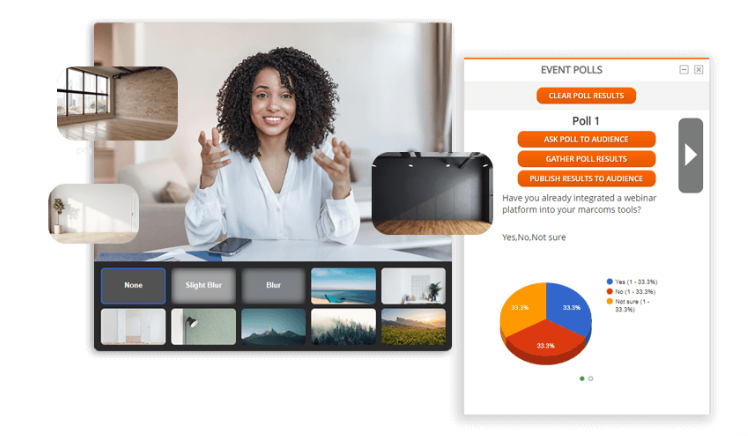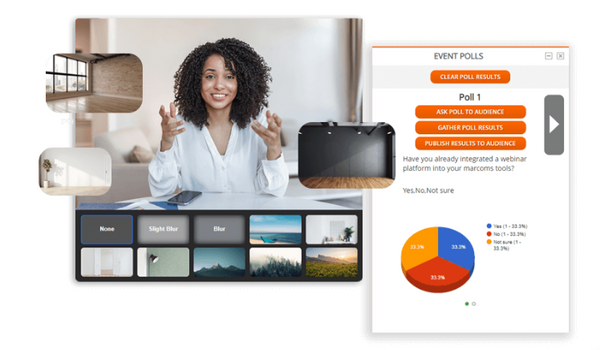 WorkCast
Founded in 2009 with offices in Newcastle, Edinburgh and Seattle,  WorkCast is a trusted platform providing robust online event solutions. Their comprehensive platform simplifies and empowers businesses to easily create, manage, and run advanced webinars, webcasts, and virtual event programs. WorkCast is a UK Queen's Award winner and has a strong customer base of global organisations working in a wide range of fields including finance, pharma, publishing and academia.
Meetrix
Meetrix.io is a WebRTC solutions provider for Open Source technologies, dedicated to providing cutting-edge communication and collaboration services, designed to streamline and enhance your team's connectivity and productivity. Initially incepted in Sri Lanka and further expanded into Australia, Meetrix.io is a company that empowers organizations to connect and collaborate seamlessly, regardless of geographical barriers, with a prime focus on high-quality video conferencing and real-time communication. Their services span a wide variety of industries such as finance and defence, optimizing remote work and encouraging togetherness.
Build it or buy it
Like most technology companies, WorkCast understands where our core Intellectual Property (IP) lies and where we should invest our in-house Engineering team based in the UK. In addition to the technology we consider our core IP, there are several other solutions we've incorporated into our platform. In most cases, we will also build on this core platform adding innovation and creating new areas of IP.
Jitsi is an open-source project that we use to facilitate presenter webcam integration with our studio. Jitsi provides video conferencing solutions you can use to build and deploy secure video conferencing solutions. WorkCast and Meetrix work together to build on this core video conferencing technology to create new capabilities and layouts more appropriate for the events world that WorkCast operate in.
For example, we worked with Meetrix to create new webcam layouts, so we can use larger webcam windows appropriate for a presenter to have an accompanying signer on webcam providing live sign language.
WorkCast decided to work with a partner who is a Jitsi expert to provide the best services to our customers through the speed of innovation and the best return on investment. The partnership allows us to build and adapt products more quickly but also retain in-house our most crucial IP.
How do we partner on projects?
It's important with a partnership like the Meetrix and WorkCast engagements to be clear on responsibilities. After some planning between the WorkCast Product and Engineering teams and Meetrix, we agreed on the following breakdown:
This arrangement works because both partners put their best skills towards the engagement; Meetrix, a global expert on web conferencing, and the Jitsi project bring expertise and a core specialism. WorkCast provides the Product, Engineering and Testing backup to ensure the right feature is built, that is right for our customers and the quality is perfect through testing.
What have we done so far?
Over the past 18 months, we have worked on 3 distinct areas with Meetrix:
Phase I
Customization of Jitsi Meet Source Code to restructure and remove video tiles based on presenter requirements.
Phase 2
Add new layouts to Jitsi for specific use cases, e.g. two large presenter windows with other presenters off-screen.
Phase 3
Customizable backgrounds based on backgrounds available through the core WorkCast platform, layout and sizing updates and API enhancements.
What next
We see our partnership with Meetrix as a long-term relationship. The fundamental purpose of the engagement is to innovate new and exciting Digital Event capabilities for the WorkCast platform. Meetrix provide the specialist expertise in the Jitsi project while WorkCast have the overall platform and market exposure to drive creative solutions. Together, the Meetrix and WorkCast teams are pushing the boundaries of the digital events market and showcasing how global partnerships in technology allow 2 very different organisations to excel in their chosen fields.